Cleveland Monsters Youth Hockey
The Monsters are dedicated to growing the game of hockey throughout Northeast Ohio with programs like Try Hockey for Free, Learn to Play partnerships, equipment donations, a Summer Street Hockey Series, and Tour with the Monsters visits.
Whether you're new to the sport or just looking to get involved, there are plenty of opportunities to join the Northeast Ohio hockey community. The Monsters are proud to work with the CSHL, AAA teams, High Schools, Adult leagues, and more, while focusing on introducing children to the sport. Below you will find resources to begin a hockey career.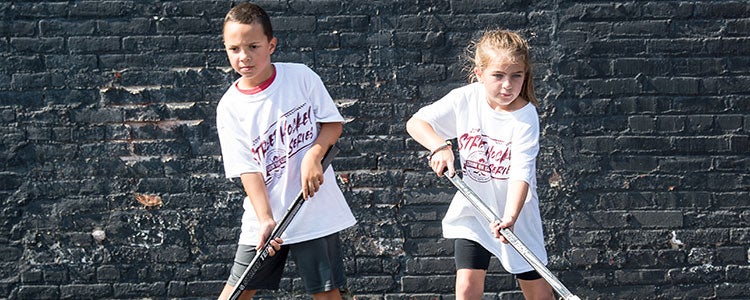 Street Hockey Clinics pres. by Dippin' Dots

For a $5 donation to the Monsters Community Fund, children ages 5-14, regardless of hockey experience will receive USA Hockey-certified instruction. Monsters' staff and local hockey coaches will focus teaching on the fundamentals of stick-handling, shooting, and passing.

Participating kids will also receive a Monsters Grow the Game t-shirt and a complimentary ticket to a future Monsters home game. Street hockey sticks will be provided for the event, although hockey sticks are allowed.

Girls Street Hockey Clinic pres. by Dippin' Dots

Girls ages 5-14 can register with a $10 donation to the Monsters Community Foundation. Registration includes a specialty Monsters Girls Grow the Game T-Shirt and a signed photo of Brianne McLaughlin.

Street hockey sticks will be provided for the event, though outside hockey sticks are allowed. Athletes are required to wear close-toed shoes.

Each 90-minute session will include:

Post-instruction Q/A session with coaching staff
USA Hockey-certified instruction in the fundamentals of stick-handling, shooting, and passing
A photo opportunity with McLaughlin's two Olympic Silver Medals

Try Hockey For Free Pres. by Dippin' Dots

Try hockey for the first time with us at no cost!

Kids ages 4-8 years old will recieve a 30 minute equipment introduction followed by an hour of on-ice instruction. These sessions are designed to be a fun introduction to the sport, covering the basics of equipment, skating, and time on the ice.

Learn to Play Programs

Learn to Play programs are the first step for learning the game of hockey. It is recommended your player graduates from a Learn to Skate program before registering for a LTP, but not required. Check out the Cleveland Monsters Learn to Play Partners to get your player started!

Tour with the Monsters pres. by UH Sports Medicine

Tour With the Monsters feature a one (1) hour full-team Monsters practice followed by 30 minutes of post-practice open skate, autographs, and photos with the team. Both practice and skate/autograph session are free and open to the public.

Each stop this season will be with one of the Monsters' 14 official Learn to Play partners.

*Ice skates rentals do have a fee typically at the rinks.
Image Gallery - Try Hockey for Free 12.14.19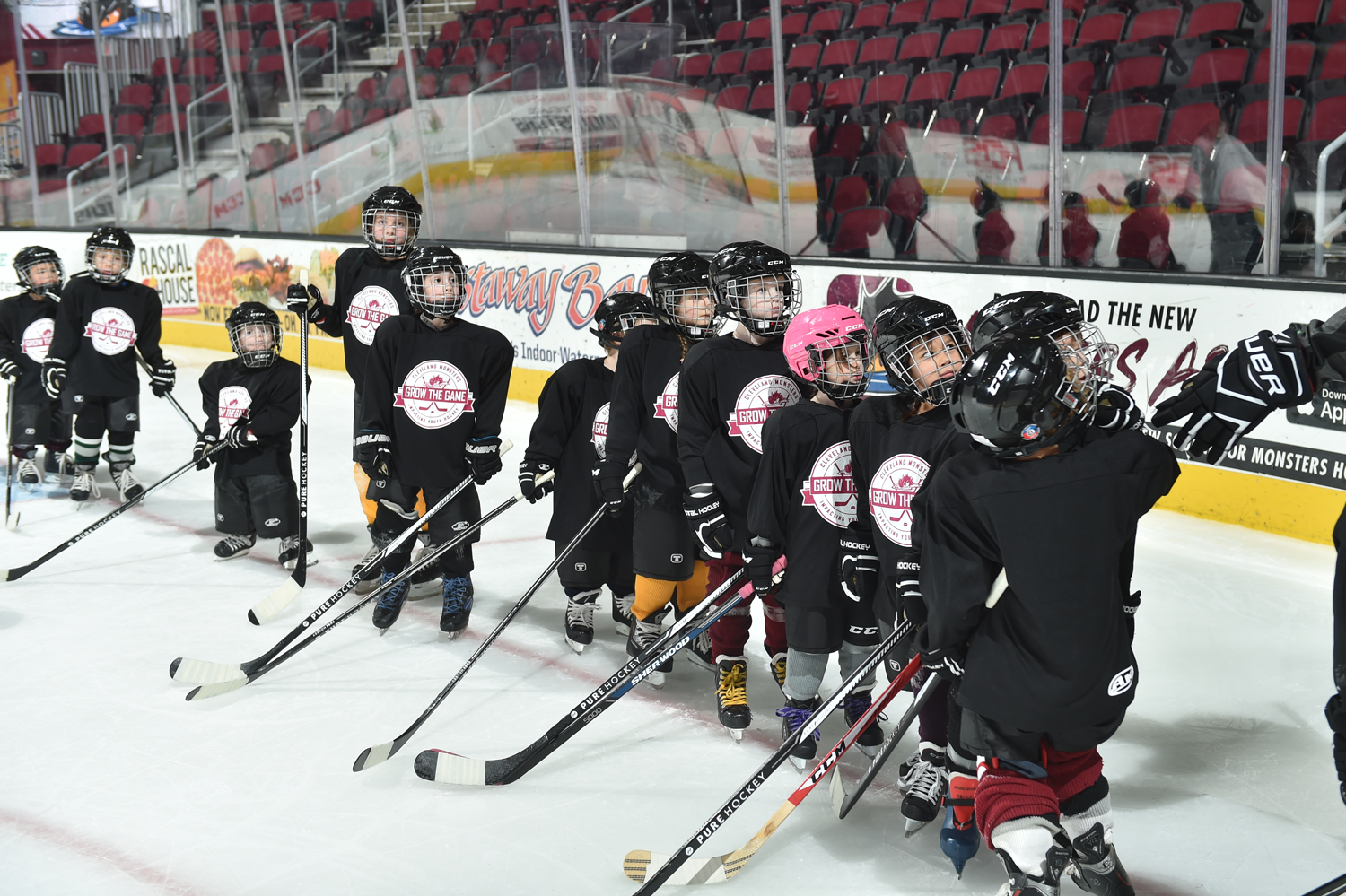 View Image Gallery
Try Hockey for Free 12.14.19