Cleveland Monsters Youth Hockey
The Monsters are dedicated to growing the game of hockey throughout Northeast Ohio with programs like Try Hockey for Free, Learn to Play partnerships, equipment donations, a Summer Street Hockey Series, and Tour with the Monsters visits.
Whether you're new to the sport or just looking to get involved, there are plenty of opportunities to join the Northeast Ohio hockey community. The Monsters are proud to work with the CSHL, AAA teams, High Schools, Adult leagues, and more, while focusing on introducing children to the sport. Below you will find resources to begin a hockey career.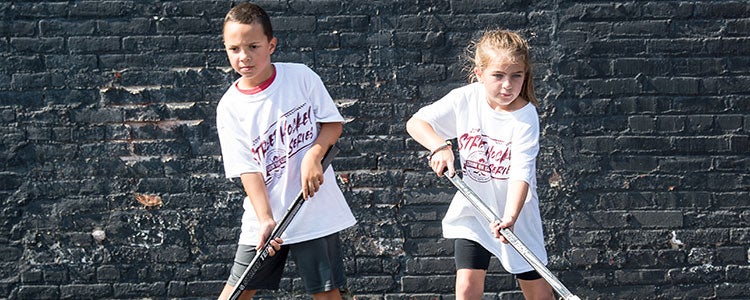 Tour with the Monsters pres. by UH Sports Medicine

Date
Time
Location
Sunday, November 13
10 a.m. to 11 a.m.
*No Open Skate
OBM Arena
15381 Royalton Road
Strongsville, OH 44136
Monday, December 5
5:30 p.m. to 7 p.m.
North Olmsted Rec Center
26000 Lorain Road
North Olmsted, OH 44070

The event on November 13 at OBM Arena in Strongsville gives fans the opportunity to see the Monsters at their official training facility and meet their favorite players off the ice for 30 minutes following practice. On December 5 at North Olmsted Recreation Center, fans are invited to participate in a special 30 minute post-practice open skate and autograph session. Both the practice and the open skate/autograph session are free and open to the public.

Both stops on the Tour with the Monsters this season will be at the arena of an official Learn to Play partner of the Cleveland Monsters. For more information on Monsters Learn to Play presented by University Hospitals Drusinsky Sports Medicine Institute.

*Ice skates rentals do have a fee typically at the rinks.

High School Hockey Hometown Showdown Series pres. by U.S. Marines

The Hometown Showdown Series will consist of four greatly-anticipated high school games that the Monsters and U.S. Marines will assist in highlighting and covering through social media. As a unique in-game feature, Monsters PA Announcer Jasen Sokol will lend his talents to the matchups and fan-favorite Monsters mascot Sully will be on hand to entertain the crowd each night.

Fans are encouraged to stop by the Monsters table at each game for a chance to win prizes and enter to win tickets to the Monsters Outdoor Classic on March 4 at FirstEnergy Stadium. In addition to the recognition of playing in the inaugural Hometown Showdown Series, athletes from each team will be recognized during an intermission at the Monsters game on Sunday, April 2. More information on that game and how to purchase discounted tickets, as well as a specialty Hometown Showdown Series baseball cap, will also be available during each Hometown Showdown Series matchup.

2022-23 High School Hockey Hometown Showdown Series

Date

Time

Matchup

Location

Friday, December 9

7:00 p.m.

Padua vs. University School

OBM Arena
15381 Royalton Rd
Strongsville, OH 44136

Thursday, January 12

7:50 p.m.

Brooklyn vs. Twinsburg

John M. Coyne Recreation Center
7600 Memphis Ave
Brooklyn, OH 44144

Saturday, January 21

4:40 p.m.

St. Ignatius vs. Gilmour
John M. Coyne Recreation Center
7600 Memphis Ave
Brooklyn, OH 44144

*One additional game will be announced at a later date

Try Hockey For Free

Saturday, April 1, at Rocket Mortgage FieldHouse
12:30 p.m. to 1:45 p.m.

Try hockey for the first time with us at no cost!

Kids ages 4-8 years old will receive a 30 minute equipment introduction followed by an hour of on-ice instruction. These sessions are designed to be a fun introduction to the sport, covering the basics of equipment, skating, and time on the ice.

Learn to Play Programs

Learn to Play programs are the first step for learning the game of hockey. It is recommended your player graduates from a Learn to Skate program before registering for a LTP, but not required. Check out the Cleveland Monsters Learn to Play Partners to get your player started!

Positive Coaching Alliance

The Cleveland Monsters have established a new partnership with Positive Coaching Alliance (PCA), a national non-profit movement that inspires and empowers youth and high school sports organizations to leverage the unique opportunity sports presents to build character in our youth.

The partnership provides the Cleveland Monsters and our youth hockey program partners with access to PCA's research-based trainings, tools and resources for coaches, sports parents, student-athletes and administrators. Those resources come in the form of live interactive workshops, online courses, books by PCA Founder Jim Thompson and additional online resources.

Street Hockey Clinics

For a $5 donation to the Monsters Community Fund, children ages 11 and under, regardless of hockey experience will receive USA Hockey-certified instruction. Monsters' staff and local hockey coaches will focus teaching on the fundamentals of stick-handling, shooting, and passing.

Participating kids will also receive a Monsters Grow the Game t-shirt and a complimentary ticket to a Monsters home game. Street hockey sticks will be provided for the event, although hockey sticks are allowed.

Future 2023 events will be announced at a later date

Girls Street Hockey Clinic

Future 2022-23 events will be announced at a later date
Image Gallery - Try Hockey for Free 12.14.19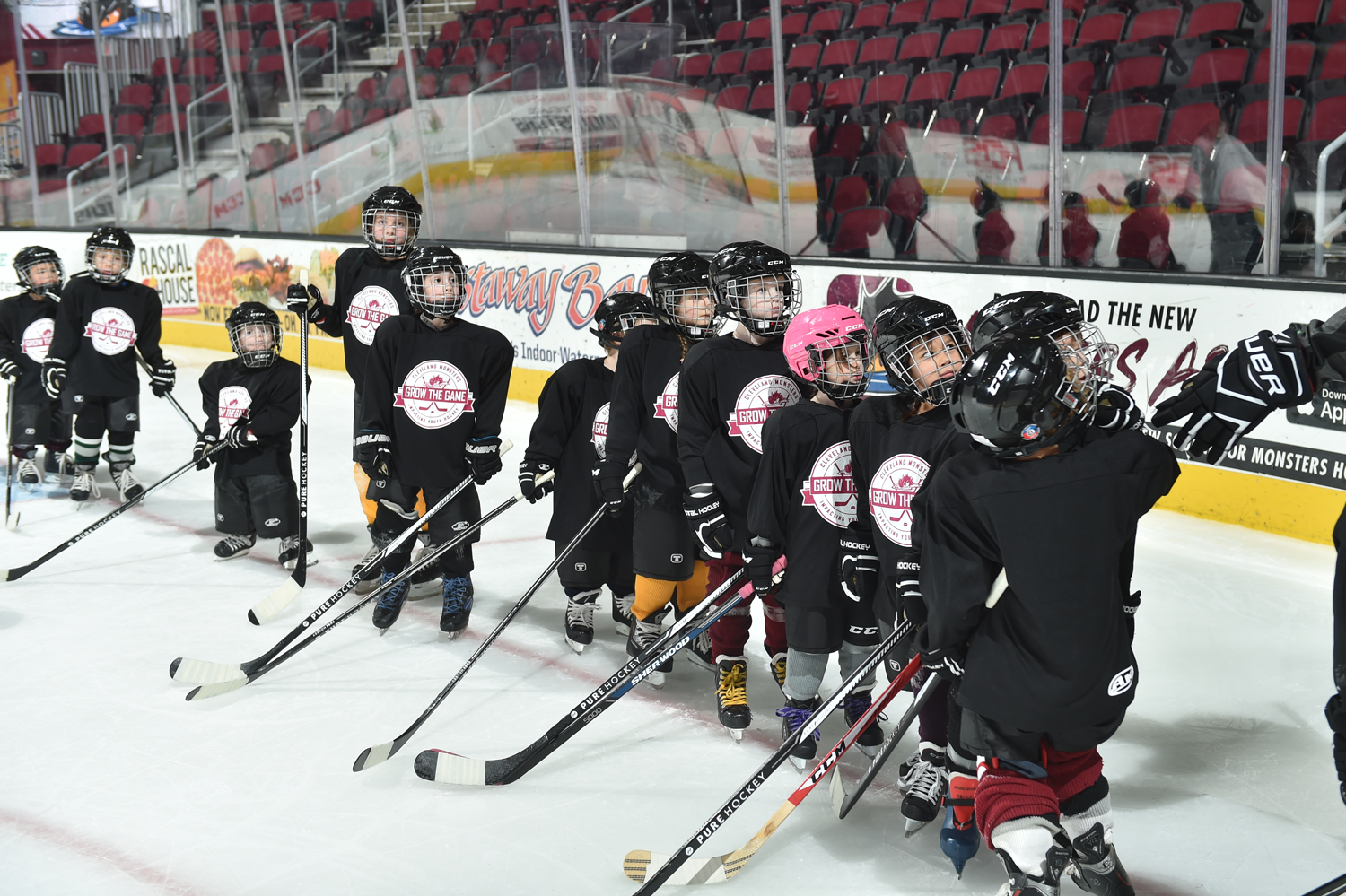 View Image Gallery
Try Hockey for Free 12.14.19