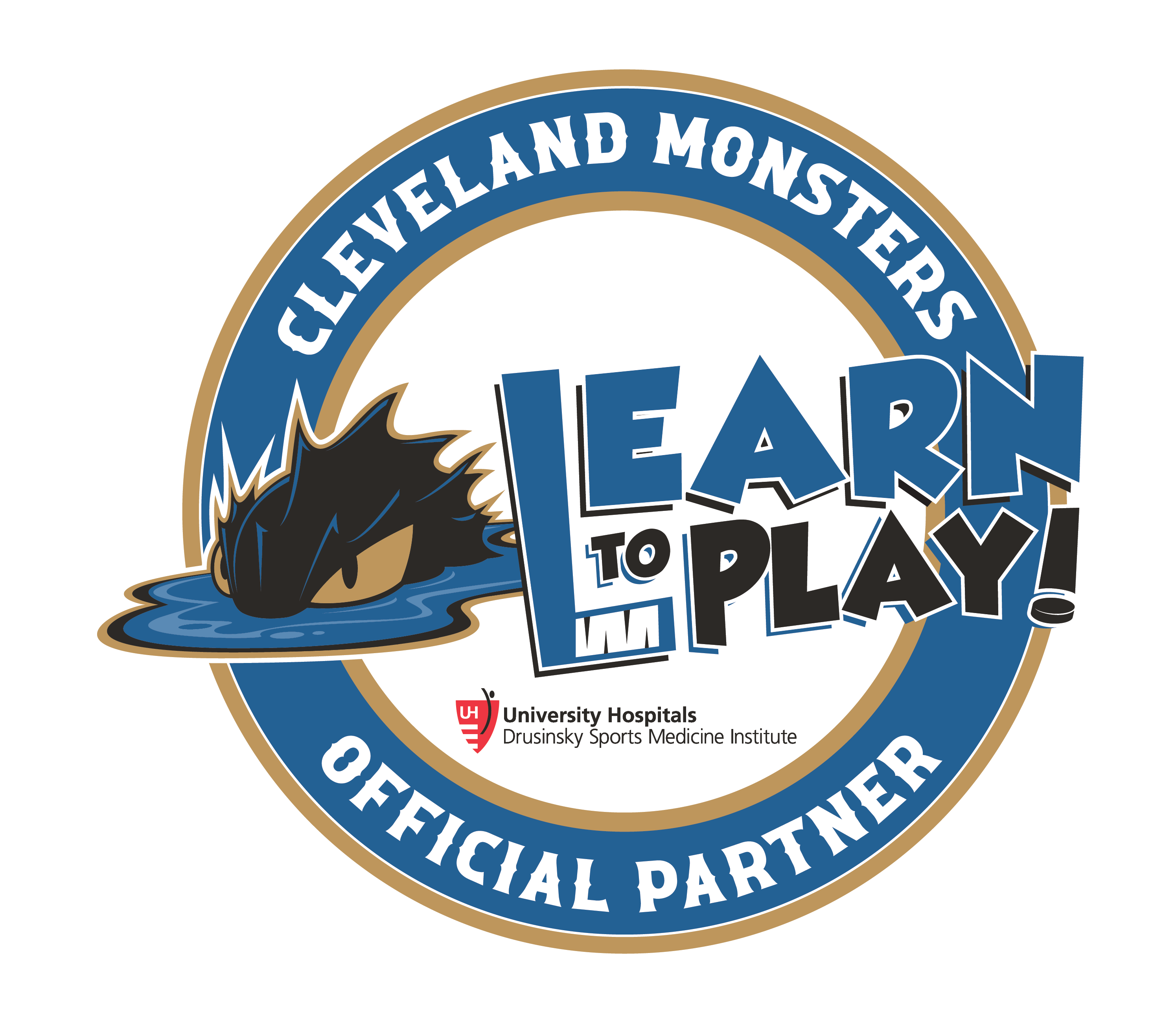 The Monsters have certified many local youth organizations as official Learn to Play Programs. These youth hockey programs are designed to familarize your kiddo with the sport of hockey through official sport coaching, programming, and equipment guides.
Each of these programs are typically offered to kids ages 4-8 with some other select programming offered to kids ages 9 and above.
Learn to Play programs are the first step in learning the game of hockey. After "graduating" from Learn to Play, your player begin moving toward more competitive stages of hockey in the 8U (Mite) program or the 10U (squirt) program of the Cleveland Suburban Hockey League (CSHL). The CSHL is the only hockey league of its kind in NE Ohio with almost every rink in the area fielding a CSHL program.
Try Hockey for Free With The Monsters

Each year, we host a few dates for your kiddo to try hockey for free. These sessions are designed to be a fun first introduction to the sport, covering the basics of equipment, skating, and time on the ice.

Future 2023-24 events will be announced at a later date

The Youth Hockey Process

Many LTP programs across Northeast Ohio follow this process for teaching the game of hockey:

Learn to Play program (ages 4-8) for one year

8U (Mite) Blue Travel Hockey

--Station-based practices/curriculum similar to Learn to Play, but now featuring other area teams to play against

8U (Mite) White Travel Hockey

--Some players will graduate Learn to Play and go straight to Mite White, the second stage of 8U hockey

--Station-based practices are still taking place, but more-advanced area competition and additional scheduled games

8U (Mite) Red Travel Hockey

--This is the last stage of Mite hockey and most competitive stage of 8U

--Almost exclusively set for 7 and 8 year olds to compete, can feature select full-ice hockey games as well

10U (Squirt) Travel Hockey

--Depending on age after graduation from LTP, your player may advance to 10U hockey

--Each CSHL association will feature various skill level teams

After graduating from a Mite program, placement on an appropriate skill-level team will follow
Find a certified Learn to Play Program near you: