Players' Corner: Tyler Sikura
Dec 6, 2020
"Sooo, are you guys planning to live in this thing or what?"
This was the first question that most people had when my fiancé and I told our friends and family that we had bought a 1983 Fleetwood Terry Taurus trailer this past May. We were at that stage of quarantine where making our own bread and doing puzzles had gone stale, we had already seen Tiger King, and we were yearning for a goal to work towards. It was a Friday night where we were sharing a glass of wine with HGTV on in the background and bouncing ideas off each other. With our house hunt on hold due to the uncertainty of the pandemic, Kate had an idea. What if we bought a vintage trailer and fixed it up? We had watched every episode of Tiny Home Nation already, so why not start our own?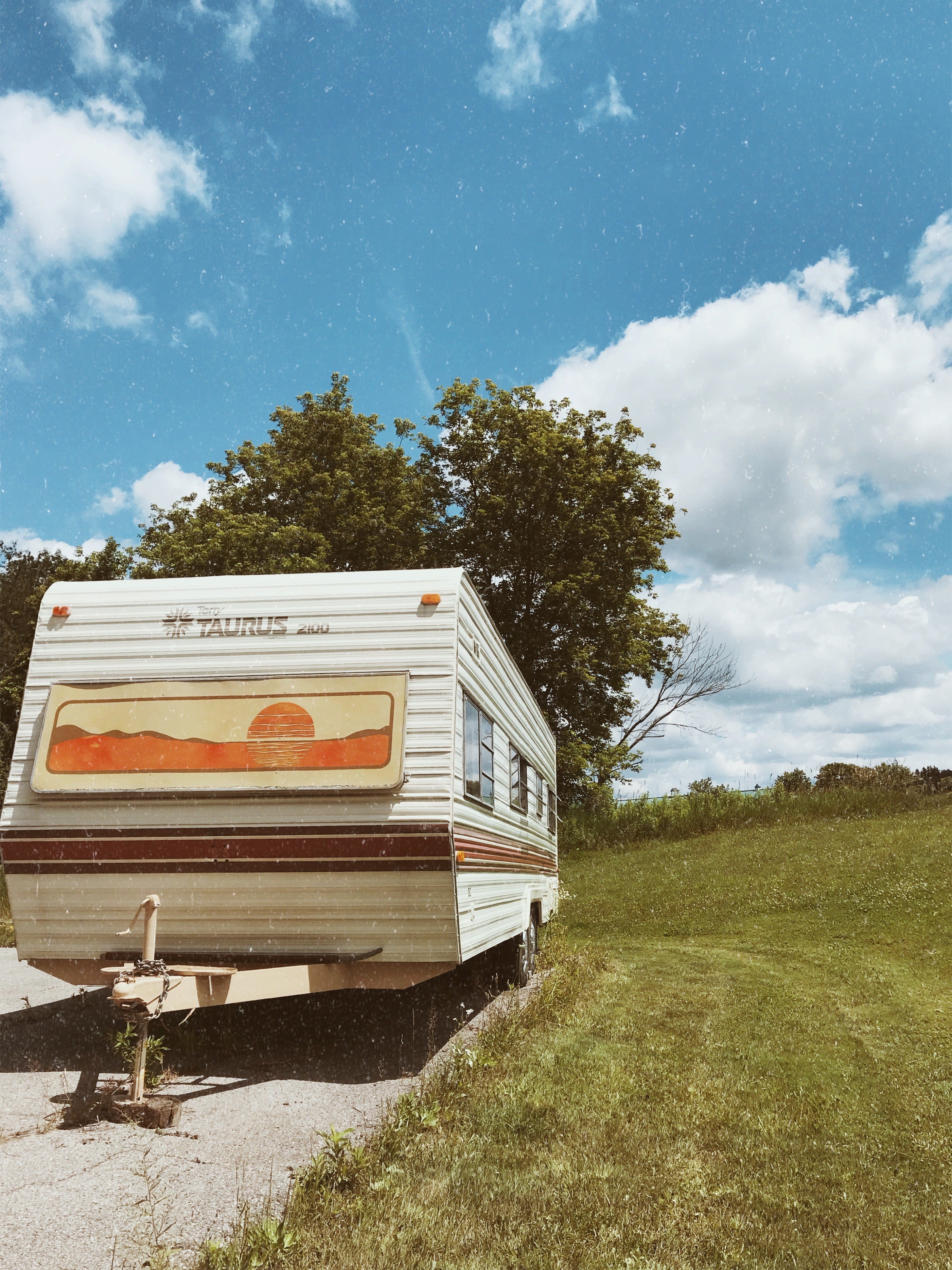 I was a little skeptical at first. I had no handy experience whatsoever. The only time that I had used a saw in my life was to cut my hockey sticks to length. I didn't even know where to begin. I had, however, always admired people who were handy and found them to be extremely passionate about what they do. I still remember being in awe of my dad as a kid when he told me he had built his own worktable. That had always stuck with me. I figured the only way to learn was through experience. So, Kate and I began scouring Kijiji (the Craigslist of Canada) immediately and found a promising lead in the neighboring town. We made an appointment to go check it out the following morning.
We showed up to a rural property on Saturday morning with a 28-foot hunk of metal parked on the driveway. The cream paint and golden accents were in surprisingly decent shape, but the rest of this 1970 Master Coach trailer looked its age. There were holes and rust lining the frame, duct tape holding important looking parts in one piece, and there was a leak causing water damage to the roof and electrical. Kate and I agreed this trailer looked like a lot of work and began to worry maybe we had bitten off more than we could chew. Undiscouraged and unwavering in her vision, Kate returned to Kijiji to dig deeper. After an hour or two in the other room, Kate called me over to look at a promising lead.
"A 1983 Terry Taurus by Fleetwood, 31 feet long, no water damage with new electrical and wood paneling in the bedroom."
The owners had done a ton of work on it and most of the stuff that needed to be done was cosmetic. The bones were good. Once we saw it in person we were instantly sold.
Three days after the idea had been brought up, we had a trailer on the hitch of our truck and heading to my parents' farm where she would be parked. We named her Stevie, after Fleetwood Mac's iconic singer Stevie Nicks (ironically the same name as Simmer's daughter, sorry Simmer). I'll never forget waking up at 5:30 a.m. on demo day to Kate, wide eyed, begging for me to get up so that we could get started.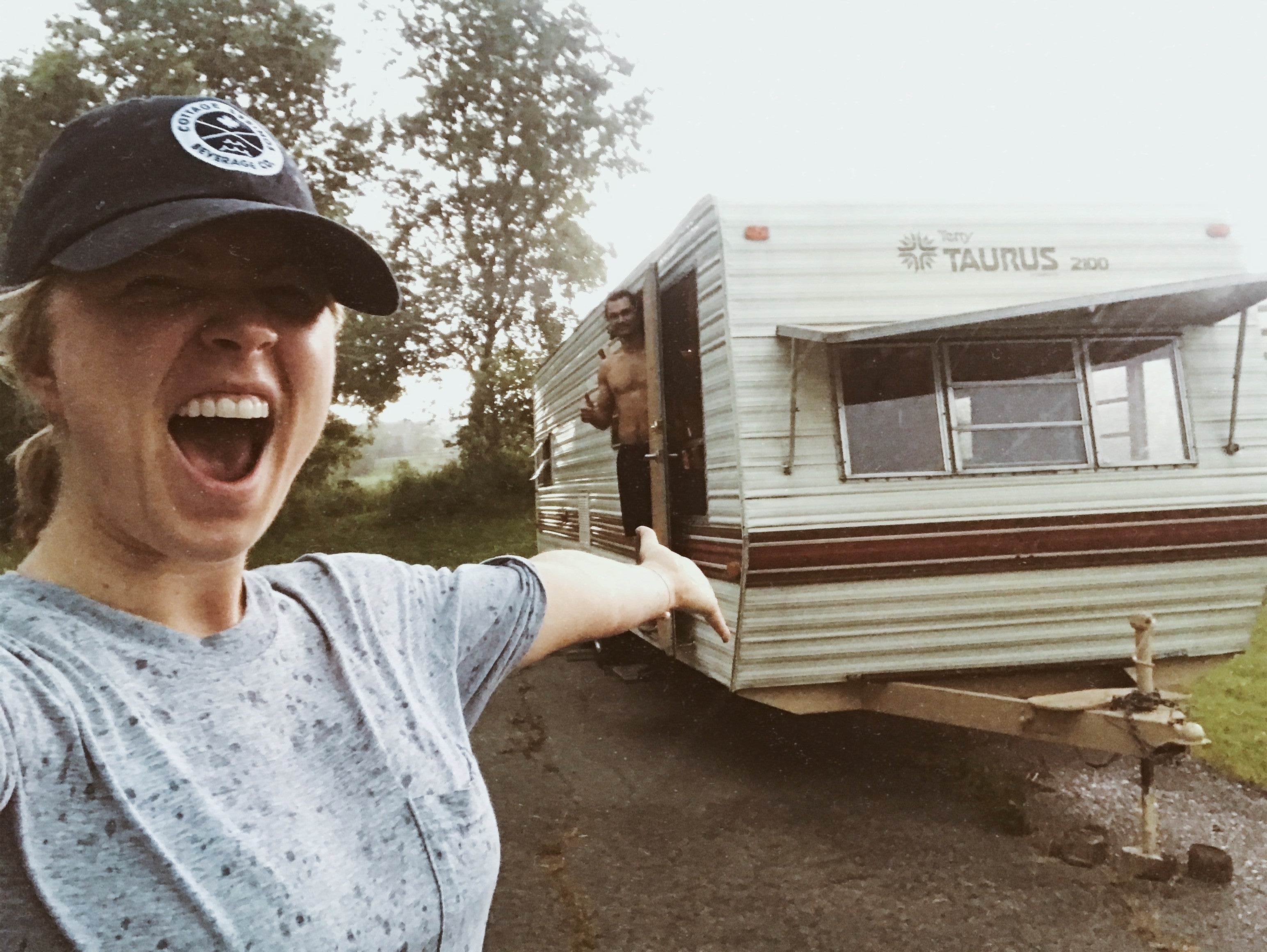 Taking a hammer to the old cabinets was like connecting on a perfect one timer. Making decisions together felt like we were the coaches of a team, trying to employ the best game plan and strategy. Watching how-to Youtube videos was like dissecting game film. The focus and work ethic that I usually place toward hockey, that had been stewing idly inside of me since March, had been rerouted towards our current goal of breathing new life into our trailer.
We've come a long way since May. I've gone from having trouble cutting my sticks the proper height to being an amateur handyman. We've installed and painted all new plywood walls, new cabinets, new tongue and groove laminate floors, cut and applied trim, built a new table, and furnished the entire space with secondhand goods from local thrift stores and online marketplaces. Learning new skills and working towards a different goal have temporarily patched up the void of hockey being on pause. There is a sense of pride that comes from working with my hands and creating something tangible. All the imperfections and mistakes I see when I look around at Stevie tell a story of the journey in getting to this point and shows how far I've come. That's how I view my hockey career as well.
I've had a less linear path to success than lots of other players. I wasn't drafted to the NHL. I wasn't even drafted to the OHL. I've always been a late bloomer, but I've also always believed in myself. My inner confidence doesn't come from a belief in my talent but rather through work ethic, passion, character, and my love for the game. While this pandemic has put things into perspective for everybody, I've always felt grateful that I get to do what I love for a living. My first professional games were with the Springfield Falcons in 2015, who was Columbus' affiliate at the time. My first full professional season was with the Toledo Walleye of the ECHL. After being traded at the ECHL level and enduring many call-ups and subsequent reassignments early in my pro career, it's hard to believe how things have changed. In the last 3 years I shared the ice with my childhood hockey heroes in Jonathan Toews and Patrick Kane, played an NHL preseason game on a line with my little brother Dylan, and took over the captaincy in Rockford last year from 2 time Stanley Cup Champion Kris Versteeg. I'm grateful for the ups and downs throughout my career that have led me to where I am today. Coming to Cleveland this year is a reminder of just how far I've come.
For pictures and updates on our trailer progress, follow @theglamptons on Instagram!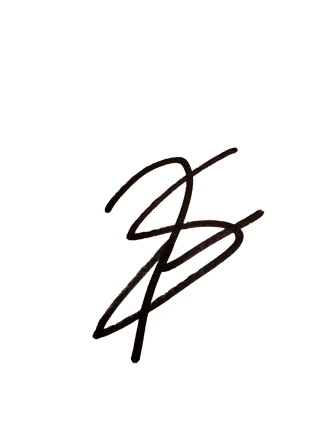 Back to All